Airport
The Horn Island (Ngurapai) Airport is owned and operated by the Torres Shire Council. It is the gateway to the Torres Strait and the Northern Peninsula Area. The airport is located on Horn Island, which is almost 8km from Thursday Island.
Historical Information
The aerodrome was first constructed prior to World War 2 by the American Armed Forces and was upgraded in June 1995 to its current form including the construction of the existing terminal when Council took over ownership from the Department of Transport.
Operational Information
The airport operator and licensee are the Chief Executive Officer, Torres Shire Council. The airport holds an International license and is the First Point of Entry (FPOE) subject to Biosecurity and Borderforce requirements. As security controlled and certified aerodrome Horn Island airport operates under the regulation of the Aviation and Maritime Security Division and the Civil Aviation Safety Authority.
Airport Terminal and Services
Amenities – Toilets, Kiosk, Pay and Direct Dial Phones, ATM, Vending Machines, Fully air-conditioned Departures Lounge, Outdoor pergola area.
QantasLink flights are met by bus transfers to and from the Horn Island wharf to connect travellers with their ferry transfers to and from Thursday Island.
Airline Operators
The airport has several fixed-wing and rotary-wing operators who service the region.
QantasLink and Skytrans operate the Dash 8's providing regular public transport (RPT) to and from Cairns.
Skytrans, Torres Air, Cape Air, Babcock, Nautilus, GBR provide RPT and charter services to the outer islands.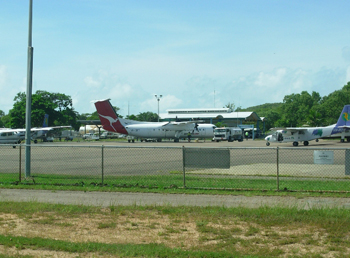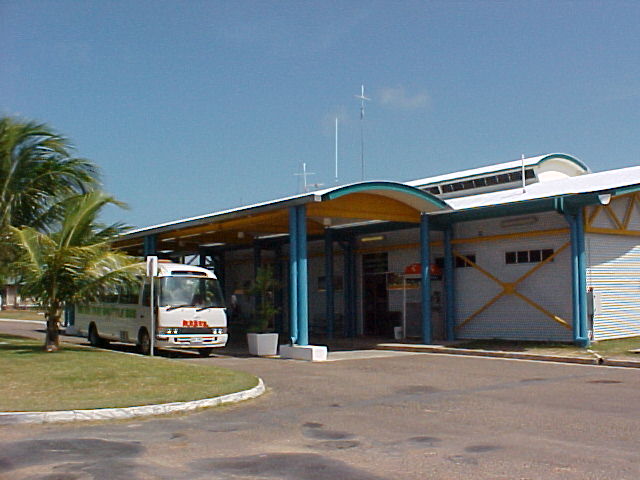 Airport of the Year 2015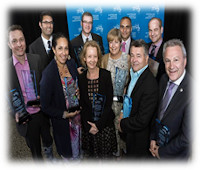 Council CEO Dalassa Yorkston on receipt of the award at presentation ceremony with other award-winning Managers of airports Australia wide including Brisbane airport as large airport of Australia winner.